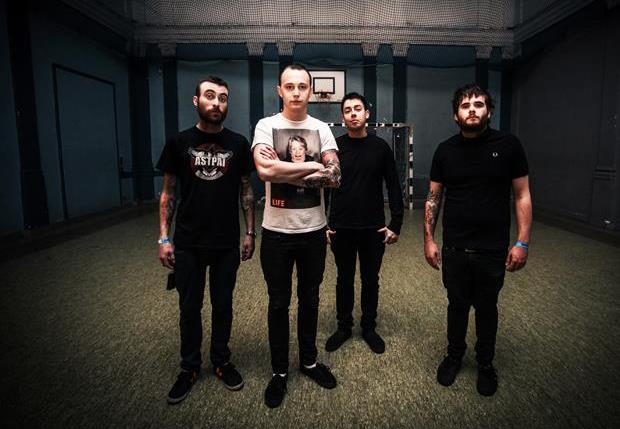 Le groupe punk rock ontarien The Flatliners passera par Québec le 22 décembre prochain à la Salle Multi du Complexe Méduse le temps d'une mini tournée Canadienne.
Le groupe qui a récemment joué devant un public conquis lors du festival Envol & Macadam aura l'occasion de présenter au public de Québec les pièces de son nouvel album paru quelques semaines plus tard, soit le 17 septembre.
Prévente exclusive sur Facebook
Depuis midi aujourd'hui, les fans désirant se procurer des billets avant tout le monde peuvent  le faire via la page Facebook de Getaroom.ca ainsi que sur celle d' Envol & Macadam tout simplement en accédant  à l'onglet «Achat de billets». La prévente prendra fin le 27 septembre à 10h.
Des premières parties tout aussi populaires
Les groupes choisis pour assurer la première partie du spectacle ont eux aussi fait bien des heureux lors de l'annonce! En effet, Off With Their Heads, Sights & Sounds (autre groupe du chanteur deComeback Kid) et Fullcount ont chacun une bonne base de supporters à Québec.
C'est donc le 22 décembre prochain que ces quatre groupes  brûleront les planches de la Salle Multi lors d'un concert offert à un public de tous âges. La vente des billets débutera officiellement ce vendredi dès 10h.
THE FLATLINERS /
Off With Their Heads / Sights & Sounds / Fullcount
Dimanche 22 décembre 2013
Salle Multi / 541, rue Saint-Vallier Est
Portes 19H30 / Concert 20H30 / TOUS ÂGES
Billets 20$ en vente via: www.lepointdevente.com
photo: courtoisie