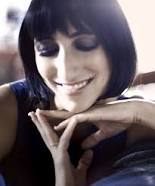 Tel qu'annoncé en conférence de presse ce matin à Toronto, Florence K a été nommée aux prix Juno dans la catégorie Breakthrough Artist of the Year, grâce à son plus récent album, I'm Leaving You.
Les artistes nommés dans cette catégorie, commanditée par Factor et le Fond Radiostar, sont déterminés en fonction des ventes de disques ainsi que par le vote des membres de CARAS (Canadian Academy of Recording Arts and Sciences).
« Je suis vraiment honorée et excitée de cette nomination aux prix Juno. Et en plus, tout ça arrive la journée avant mon anniversaire. C'est le plus beau des cadeaux ! » a dit Florence.
La 43e édition des prix Juno aura lieu le 30 mars prochain à Winnipeg.
2014 AMORCÉE EN FORCE ALORS QUE L'INTERNATIONAL LUI OUVRE SES PORTES
PREMIER ARRÊT : NEW YORK
Florence K charme à l'extérieur de nos frontières. Récemment de passage à New York dans le cadre de la 57e conférence annuelle de l'APAP, Florence K a ébloui public et membres de l'industrie lors de sa prestation. Grand succès pour l'artiste qui profitera aussi d'une équipe de rêve en territoire américain. En effet, sa gérante Anne Vivien, s'est alliée avec Paul Foley (Elton John, Sting, Leon Russell, Annie Lennox) ainsi qu'avec la réputée agence de spectacle Ed Keane (Nnenna Freelon, Jon Faddis, David Amram) afin que Florence rayonne aux États-Unis alors que l'agence Feldman poursuit son travail au Canada.
Une grande fête au Métropolis pour Florence K
Florence K présentera I'm Leaving You sur les planches du Métropolis dans le cadre de MONTRÉAL EN LUMIÈRE le 22 février prochain. La demoiselle fera vibrer la salle de ses rythmes chaleureux aux couleurs latines au piano alors qu'elle sera accompagnée de ses 7 musiciens, dont une section de cuivres. Elle s'arrêtera ensuite à l'iconique Glenn Gould Studio à Toronto le 27 février avant d'entamer sa tournée au Québec dès l'automne 2014.
SPECTACLES À VENIR
Jeudi 20 février 20 h 30, Vieux Clocher de Magog, Magog
Samedi 22 février 20 h, Métropolis, Montréal
Jeudi 27 février 20 h, Glenn Gould Studio, Toronto
 photo: courtoisie