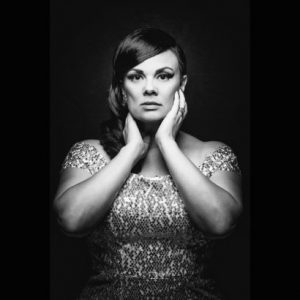 Avec une voix remplie d'âme, d'écorchures et de générosité, l'album Don't Be Afraid sur l'étiquette Outside Music sortira le 16 septembre et est à savourer du début à la fin. On y retrouve des chansons énergiques et très rythmées comme le premier titre « Don't Be Afraid » ou de langoureuses ballades telles que « Lonely ». On y entend également une tendance soul-gospel rythmée. Un bel équilibre voix et musique.
L'album « Don't Be Afraid a été originalement lancé l'an dernier en Nouvelle-Zélande, le pays d'adoption de Tami depuis quelques années, et est entré directement au # 1 du palmarès dès sa sortie. Celui-ci a été enregistré « live » en Nouvelle-Zélande au studio Sitting Room. Tami est accompagnée sur l'album par Delaney Davidson, musicien Néo-Zélandais ainsi que le jeune Marlon Williams, ce dernier pour la ballade « Lonely ».
À l'intérieur de la pochette, il y un mot de remerciement pour chacun de ses boys musiciens « Dave Khan, Ben Woolley, Joe McCallum, Delaney Davidson » ainsi qu'un mot très touchant à sa famille dont son père qui est décédé pendant l'enregistrement de cet album. On y trouve également une description des chansons ainsi que les paroles dans un livret et de très jolies illustrations.
PRIX
Quatre Tuli Awards (l'équivalent des Grammy en Nouvelle-Zélande) pour son album précédent : « Dynamite »
Un  Silver Scroll Award (le prix musical le plus prestigieux en NZ) pour sa chanson « Walk »
SPECTACLES
La chanteuse canadienne Tami Neilson débutera sa tournée canadienne le 15 septembre à Calgary et s'arrêtera à Montréal le 5 octobre à l'Upstairs. Elle se joindra également à quelques spectacles de la tournée de Royal Wood.
Voici les 11 pièces de l'album
Don't Be Afraid
Holy Moses
Lonely (feat. Marlon Williams)
So Far Away
If Love Were Enough
Bury My Body
Loco Mama
Heavy Heart
Only Tears
Laugh Laugh Laugh
The First Man