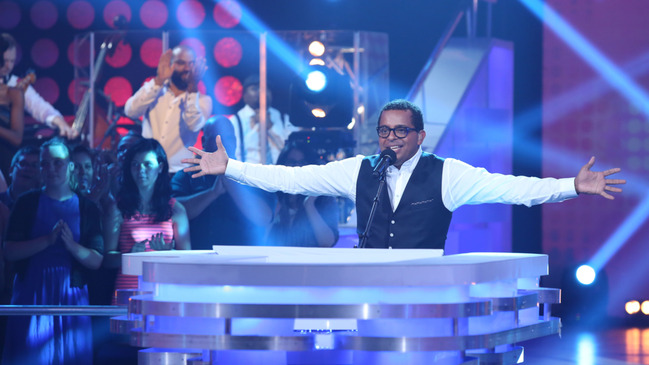 La deuxième saison du CHOC DES GÉNÉRATIONS débutera le vendredi 19 septembre, alors que l'affrontement entre les 30 ans et les 60 ans promet d'être enflammé! Après avoir rallié une moyenne de 720 000 téléspectateurs la saison précédente, Gregory Charles, animateur et maestro de l'émission, fera jouer, chanter et danser le public en studio et dans leur salon.
Dans cette première émission de la saison, le public découvrira le côté givré de l'équipe des 60 ans composée du capitaine Normand Chouinard, de Louise Deschâtelets, Patsy Gallant et Germain Houde. Il découvrira aussi le côté compétitif des 30 ans avec le capitaine Patrice Bélanger, ainsi que Jessika Barker, Frédéric Pierre et Marie-Élaine Thibert.
Patsy Gallant et Marie-Élaine Thibert s'affronteront dans le Chant contre chant, en interprétant chacune à leur façon leur version de la chanson Voyage, voyage de Desireless. Plus tard dans l'émission, Louise Deschâtelets en surprendra plus d'un en dévoilant sa cuisse, et Normand Chouinard partagera son imagination débordante dans le jeu Lève-toi et mime!
Le segment Génération remix est de retour cette saison. Vendredi, Judi Richards et Brigitte Boisjoli se joindront à leur équipe respective pour interpréter un classique de leur génération I Only Want to Be With You de Dusty Springfield et I Don't Want to Miss a Thing d'Aerosmith.
LE VENDREDI 26 SEPTEMBRE : LES 20 ANS RENCONTRENT LES 50 ANS
La deuxième émission de la saison opposera deux équipes qui peuvent se vanter d'avoir la fièvre du vendredi soir dans le sang! Les 50 ans, menés par leur capitaine Normand D'Amour, avec Laurence Jalbert, Sophie Faucher et Gildor Roy offriront une compétition féroce à l'équipe des 20 ans, formée de Debbie Lynch-White, Julie St-Pierre, Pascal Morrissette et de leur capitaine Nicolas Ouellet.
Dans le segment Génération Remix, Roch Voisine et Ariane Brunet embraseront le plateau avec leur interprétation de Saturday Night's Alright for Fighting d'Elton John et de Firework de Katy Perry.
Réalisation : Jean-François Blais
Direction artistique : Mélanie Leblanc
Productrice : Isabelle Lemoine
Producteurs exécutifs : Marleen Beaulieu et Richard Speer
Production : Attraction Images
photo: courtoisie