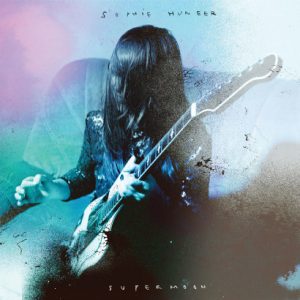 Sophie Hunger, la talentueuse chanteuse et auteure-compositrice d'origine suisse fera paraitre son quatrième album, Supermoon, le 23 juin prochain. Elle sera de passage à Montréal le 1er juillet au Club Soda dans le cadre du Festival International de Jazz.
Enregistré entre Bruxelle et San Fransisco, Supermoon, réalisé par Sophie en collaboration avec John Vanderslice et mixé par Mark Lawson est l'occasion de renouer avec l'univers si attachant de cette artiste hors norme.
De l'atmosphérique pièce-titre, à la groovy Superman Woman en passant par Die Ganze Welt, chantée en allemand, et l'excellente pop planante de Love Is Not The Answer, Supermoon est à l'image de sa créatrice. Ecclectique, intense et magnifique.
Celle qui a passé son enfance entre Londres, Bern et Zurich s'est fait remarquer en 2008 avec son excellent disque Monday's Ghost, un premier album qui lui permet alors de sortir de sa Suisse natale pour une tournée à travers l'Europe et les Etats-Unis. Suite aux sorties de 1983(2010) et The Danger Of Light (2014), deux disques fort bien reçus, Sophie Hunger est parvenu à se tailler une place enviable sur la scène musicale internationale et a vendu plus de 250 000 copies en carrière.