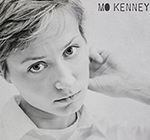 Mo Kenney ne laisse personne indifférent . Ce premier album réalisé par Joel Plasket – qui en plus de jouer sur l 'album, a co-écrit 2 pièces – montre l 'éclosion d'un des plus beaux talents de la scène musicale canadienne. Mo Kenney sera de passage à Montréal pour la toute première fois le 12 février prochain à la Sala Rossa.
Depuis quelques années, l ' auteure-compositrice néoécossaise jouit d'une solide réputation dans les provinces Maritimes. L'haligonienne a indéniablement du talent pour écrire des morceaux accrocheurs comme le prouve ce premier album. Du folk minimaliste de Carnivore au pop indé (Sucker ) en passant par le rock vintage de l ' excellente Scene of the Crime. L'écriture de Mo Kenney est fluide et coloré; la précision et l 'authenticité des images qui émanent de son discours sont tranchantes. À preuve, la chauve-souris de Inside A Cave ou la lobotomie de Carnivore. Déjà Vu se distingue du lot en combinant l 'esthétisme à la maitrise des propos, celle-ci résume parfaitement l ' esprit global de l 'album.
Malgré son jeune âge, Mo, qui avouait avoir déjà eu une peur bleue de la scène, a développé une aisance scénique remarquable, acquise grâce à ses nombreuses apparitions dans divers festivals (ECMA, Stan Rogers Festival, NXNE, Evolve et Nova Scotia Music Week).
Protégée de Joel Plaskett , Mo Kenney a reçu les éloges de certains des meilleurs auteurs-compositeurs au pays dont Ron Sexsmith, Brad Roberts (Crash Test Dummies) , Gordie Samson et Steve Poltz. Un nouveau talent à découvrir !
photo: courtoisie